04.17.14
With the good sensations lived in Szeged still in our retinas, our Drupal spirit doesn't stop and we'll enjoy another great Drupal event soon: the DrupalCamp Spain 2014.
This year's edition will be held in Valencia during 16th, 17th and 18th May and we are very proud to be bronze sponsor, as has become usual.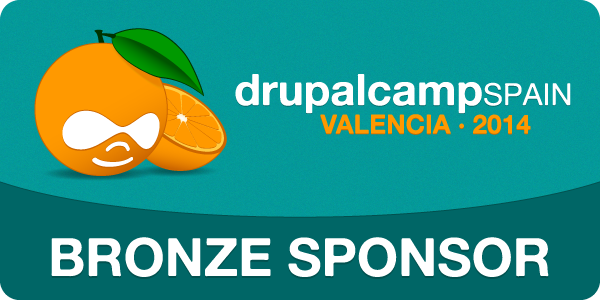 The DrupalCamp Spain of Valencia is expected to be a very interesting event full of sessions, workshops, sprints, trainings, business day... and mainly Drupal, a lot of Drupal. Our team will participate, as well as many other community members from the rest of the world, so from here we hope our desires to participate are shared by many so there will a maximum attendance from the Drupal community.
Our sessions proposals are:
A DrupalCamp is open to everybody, from any level, and is great to discover or to learn Drupal, contribute, make contacts and especially having fun.
A remarkable new of this year is that there will be a «Business Day» on Friday May 16th, oriented to do networking and make contacts between companies, that most probably provide business value to the biggest national Drupal event. Ymbra will be there and we hope it will be very interesting.
If you already didn't , buy your ticket now and get ready to enjoy the most important national Drupal event in this year.
See you in Valencia!